Deliverea Partner Program
Partner with Deliverea and scale your business. Learn about our Partnership program and reach more customers Contact us!
Deliverea's Partner ecosystem enables you to offer a set of cross-cutting solutions focused on last-mile delivery. Turn delivery into a differentiating factor for your customers.
Our Partnership program seeks to partner with key players in the supply chain to leverage technology in developing innovative solutions to the challenges facing last-mile delivery.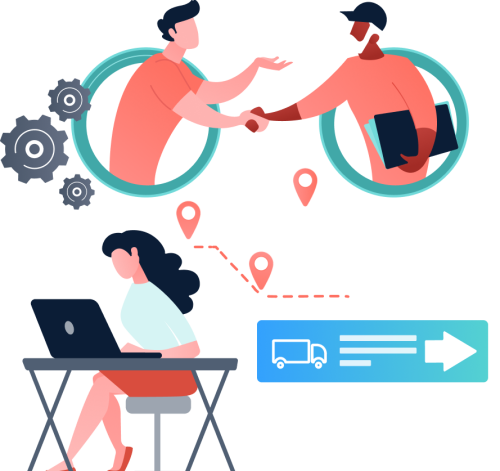 The aim of the program is to pursue synergies between the different players in last-mile delivery. Carriers, consultants, deployers and complementary solutions to Deliverea.
Broaden your approach and complement your range of services by getting extra financial incentives from new customers through a recurring revenue business model.
We work alongside you to complement your service and meet customer needs by using technology to optimize processes.
With an exclusive focus on digital transformation processes supported by technology and an operational approach to help businesses in transition.
An exclusive program for the main players in the last-mile delivery value chain:

We complement and increase our partners' capacity by adding a technological layer that further improves the service offered by Deliverea's integrated carriers.

We design a solution adapted to the reality of 3PL, complementing the reception and preparation service with a multi-carrier solution adapted to the needs of your customers.

They play a leading role in the establishment and marketing of our solution, allowing us to increase commercial capillarity. This is why the ambassador program offers an increasing compensation scheme based on the business volume contributed by the ambassador.

They carry out a cross-management of the project from the initial phase, the diagnosis, to the solution's deployment phase, Go Live. They play a key role in the integration and deployment of the solution in the customer environment by actively collaborating in its implementation phase